First of all, Grats Euphoria on ur own Forums :=) And very nice work Matt ^^
Name: Jetmir Aka Jet
Age: 20
Male/Female: Male
Where are you from: Live in Denmark, From Albania
Eye-Colour: Green + Brown, changing depending on my mood
Hair-Colour: Black
Your Job/School-Class: http://www.hellboundems.com/t2811-my-work
Hobbies: hanging out with mates, Works alot, Maplestory when i got time P: and uhmm, i cant wait for Diablo III
~ Have you ever / Do you have... ~
Been Drunk?: Maybe i am Daily
Broke yourself some bones?: Never
A Girl/Boy Friend?:No
Cheated in Tests?:I might, i dont remember
~ What's your Favorite... ~
Thing to eat: Many Favors
Thing to drink: Coffee, Jack Daniels, Cola, and uhm, Orange Juice
Colour: Blue
Animal: Tigers <3 I Love Tigers
Sport: Soccer and UFC
Game: Diablo
Smell: Gasoline Rofl
School Subject: Math <3
Band/Group: Tupac / Death row records?
Song: Changes alot
Book/ Comic: Honestly I've never read a book
Cartoon: Simpsons
Film: MANY =D
Word: lol
~ When you see/hear/read following words, what comes into your mind ~
Sex: Makes me horny XD
Pokemon: Pikachu ?
Girls: Yes Please!
Boys: Boys ?
Black: Confused
Santa Clause: He doesnt exist
Cookie: Nothing.
Money: i cant get enough
~ Some random questions ~
The Most terrible feeling: Letting someone down
First thought in the morning: Omg, How am i gonna work today.
How long does your phone ring before you get to it?: Depends how long it takes me to pull it up. or when i hear it xD weird question tho

Do you sleep with your Stuffed Animal: 1st i dont have one, 2nd if i had i would never
What are you wearing in bed?: underwear + shirt
What colour would you have if you were a chalk?: Blue?
If you see a person of opposite gender~ what are you looking at?: Normally Mouth, if they have big ( . Y . ) i cant get my eyes of them tbh.
Something you definetly want to do in your life: stop police from stalking me all the fucking time!
What will you do after this?: Sleep, work tmrow !
_________________________________________________
-Jet
Noob





Warnings

:

---

Guild

: HellBound

---

Joined Guild

: November 2010

---

Posts

: 1

---



Oh dear jet xD What do you do to get yourself stalked by the police :3
_________________________________________________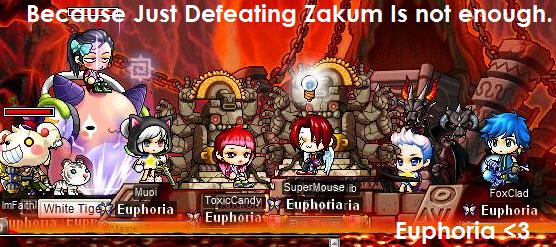 Euphoria, Forever and always <3
My True Family
Admin




Awesome Admin : Forum Creator

---

Warnings

:

---

Guild

: Euphoria

---

Joined Guild

: When Formed

---

Posts

: 105

---



Smatt wrote:Oh dear jet xD What do you do to get yourself stalked by the police :3
Looking to girls big (.Y.) ofc xD
_________________________________________________
Noob





Warnings

:

---

Guild

: Hellbound

---

Posts

: 19

---



He cant be blamed for that! its a disease xD
Noob




Euphoria Jr Master : Euphoria ~

---

Warnings

:

---

Guild

: Euphoria

---

Joined Guild

: September 2011

---

Posts

: 16

---



_________________________________________________
[img]
[/img]
Noob





Warnings

:

---

Joined Guild

: HellBound

---

Posts

: 21

---



The world is racist

Not as Noob





Warnings

:

---

Guild

: Euphoria

---

Joined Guild

: March 2012

---

Posts

: 47

---



DeschUchiha wrote:He cant be blamed for that! its a disease xD
I blame all the boys for thinking with their penors
_________________________________________________
Noob





Warnings

:

---

Guild

: Hellbound

---

Posts

: 19

---



Kierie wrote:The world is racist
That^
_________________________________________________
[img]
[/img]
Noob





Warnings

:

---

Joined Guild

: HellBound

---

Posts

: 21

---




Similar topics
---
Permissions in this forum:
You
cannot
reply to topics in this forum